Windows Health Downloads in Home & Hobby::Personal Interest
| | |
| --- | --- |
| Civil War Books: Robert E. Lee - Learn about Civil War Confederate General Robert E. Lee. This is a computer version of the book: Recollections and Letters of General Robert E. Lee by Captain Robert E. Lee, His Son. A view of... ... | |
| | |
| --- | --- |
| | Civil War Books: Robert E. Lee - Learn about Civil War Confederate General Robert E. Lee. This is a computer version of the book: Recollections and Letters of General Robert E. Lee by Captain Robert E. Lee, His Son. A view of... ... |
Your ad here...
Cheap - Less than $10
No Results
Price $10-$25
Download
23 Sep 2014
Reviews (5)
This Software is to assist you in making better decisions about breeding, boarding, and the health and training of your horses. It also helps you to manage your farm, ranch or other horse...
Shareware
|
$ 15.00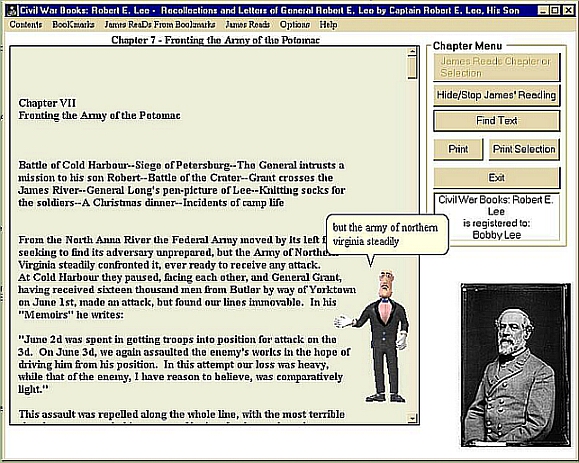 Download
4 Jul 2006
Reviews (6)
Learn about Civil War Confederate General Robert E. Lee. This is a computer version of the book: Recollections and Letters of General Robert E. Lee by Captain Robert E. Lee, His Son. A view of...
Shareware
|
$ 12.99