Windows Health Downloads in Business::Accounting & Finance
Free
Download
12 Sep 2016
Reviews (1)
AlertPSA is a business management system specifically designed to meet the operational and business management needs of service organisations and corporate service departments. The...
Freeware
|
Buy Now
Cheap - Less than $10
No Results
Price $10-$25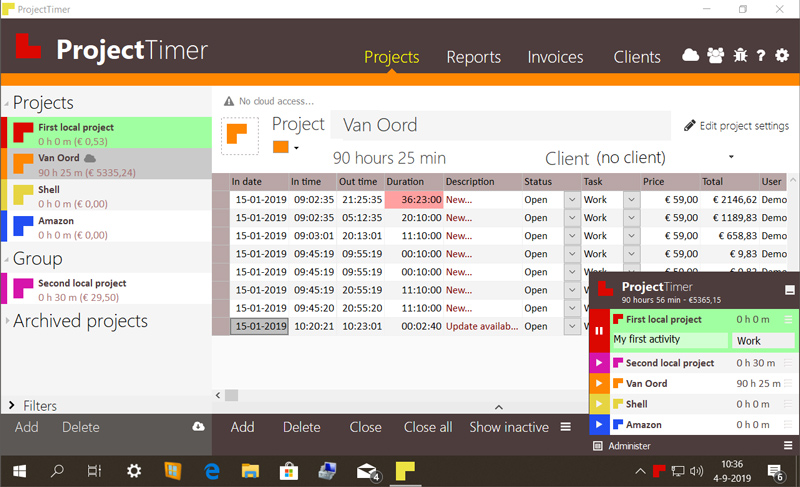 Download
17 Mar 2017
Reviews (8)
Project Timer is a simple but powerful windows application in the taskbar notification area to manage how much time you've spend on your projects. The use of colour will give a fast overview...
Shareware
|
$ 23.25
Download
2 Jul 2006
Reviews (4)
Health Clinics use The Health Professional to organize and run the client side of their businesses. All client details, progress reports, attendance, appointment and payment details are stored...
Demo
|
$ 22.50